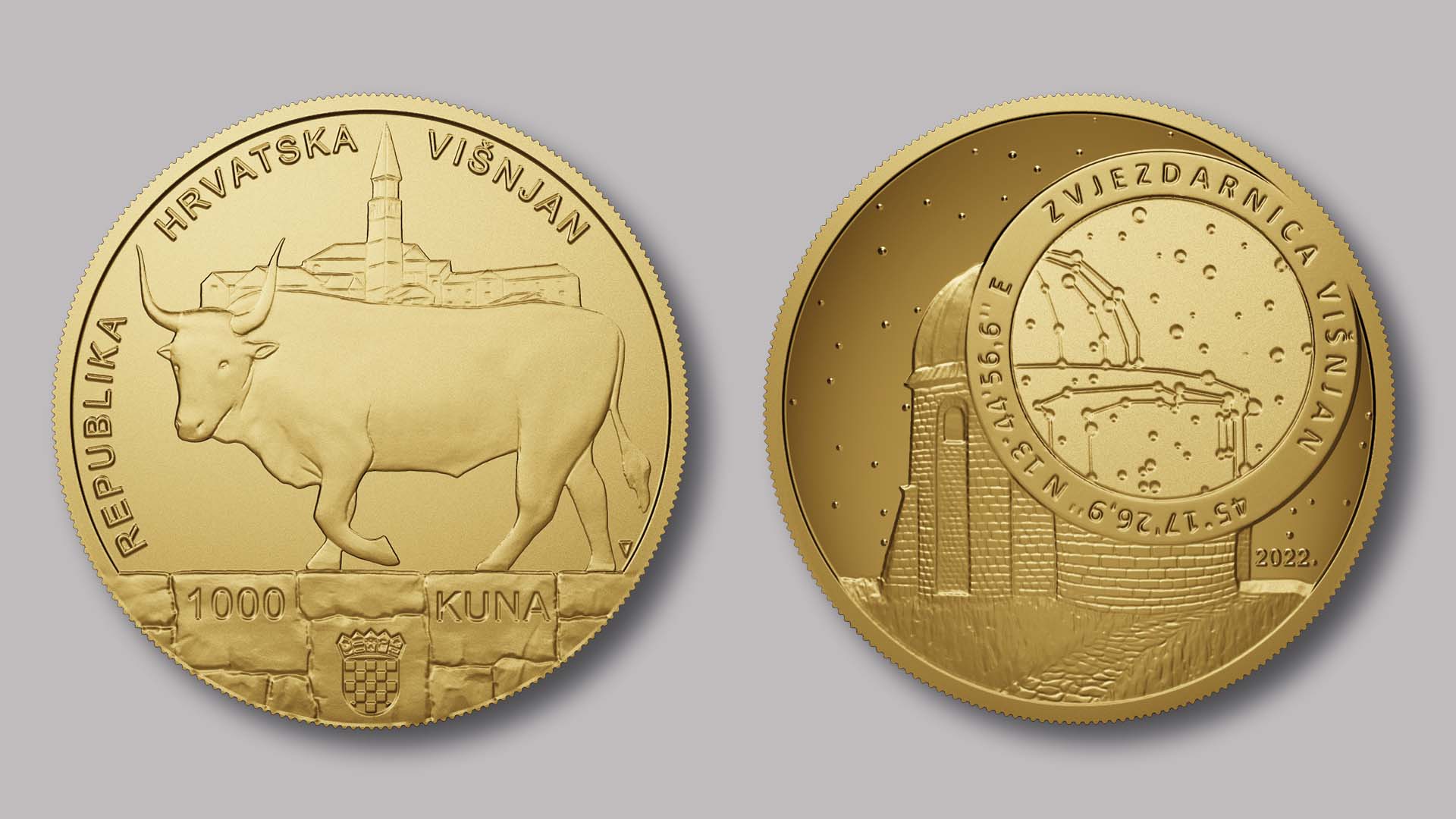 The Croatian National Bank issued a numismatic set of gold coins with the basic motif of the "Višnjan Observatory" in the 1,000 kuna denomination and the basic motif of "Hum" in the 1 kuna denomination.
The Višnjan Observatory and the town of Hum, also known as the world's smallest town, are interesting historical, scientific and cultural motifs bearing relevance for the Republic of Croatia.
The design of the "Višnjan Observatory" gold coin is by the sculptor Nikola Vudrag and the design of the "Hum" gold coin is by the sculptor Ana Divković. This numismatic set was minted by the Croatian Mint and the total issued quantity is limited at 199 pieces.
The numismatic set will be sold by the Croatian Mint. The initial selling price is expected to range around HRK 23,000.00 (without VAT). The final selling price will depend on the movement in the price of gold in the open market.
The numismatic set is available for purchase as of 5 December 2022. For more information on purchase and order, please visit the Croatian Mint.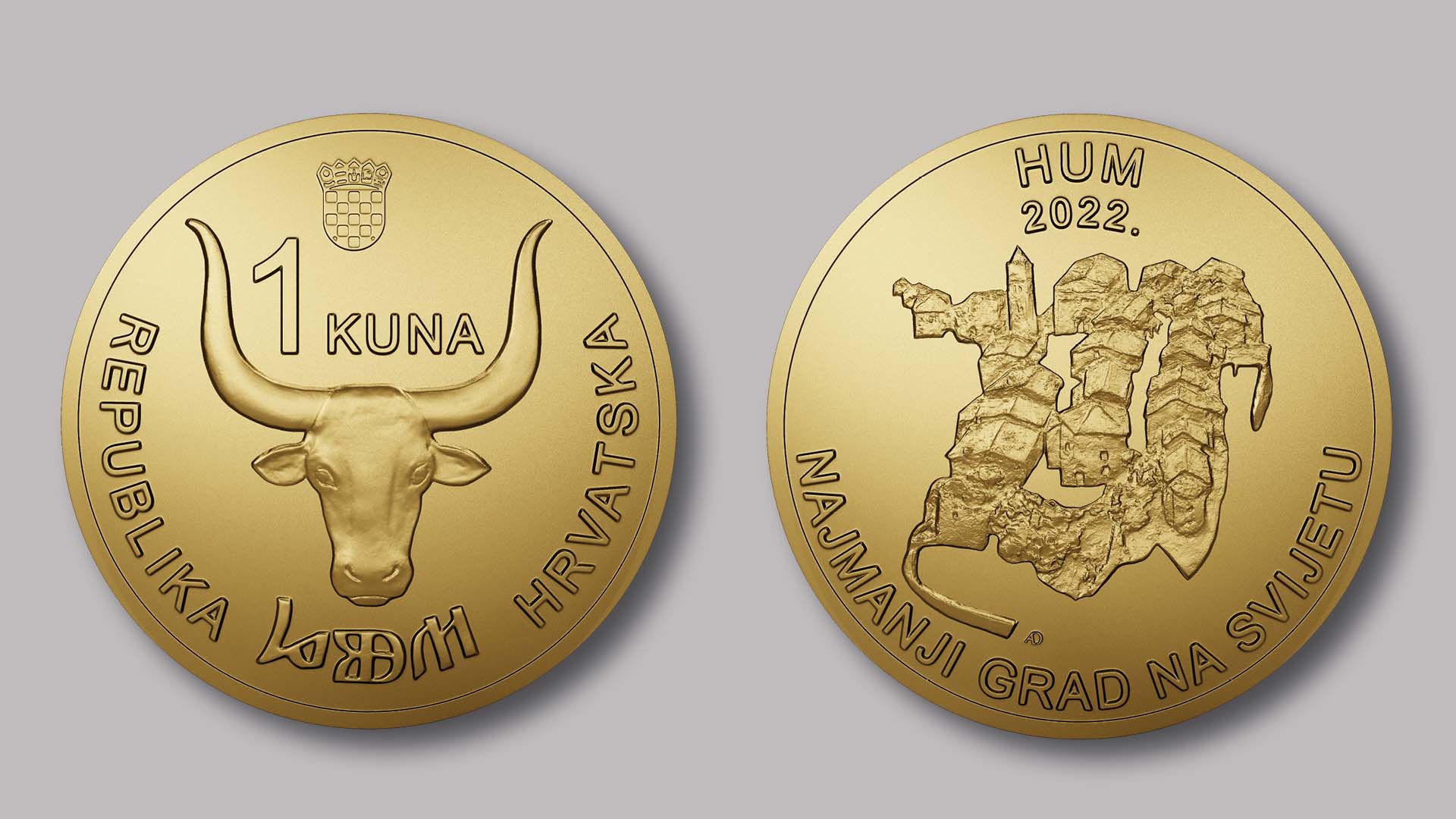 ---