Every spring the CNB opens the doors of the Stock Exchange Hall in the main building of the Croatian National Bank situated on Trg hrvatskih velikana in Zagreb. This year, the Bank will also organise a short workshop on banknote security features.
Take a guided tour of our Stock Exchange Hall and learn about one of the most beautiful monuments of Croatia's architectural heritage, the building of the former Zagreb Stock and Commodity Exchange, designed by Viktor Kovačić, the renowned architect and representative of modern architecture in Croatia. After the tour, our experts will teach you how to recognise counterfeit banknotes.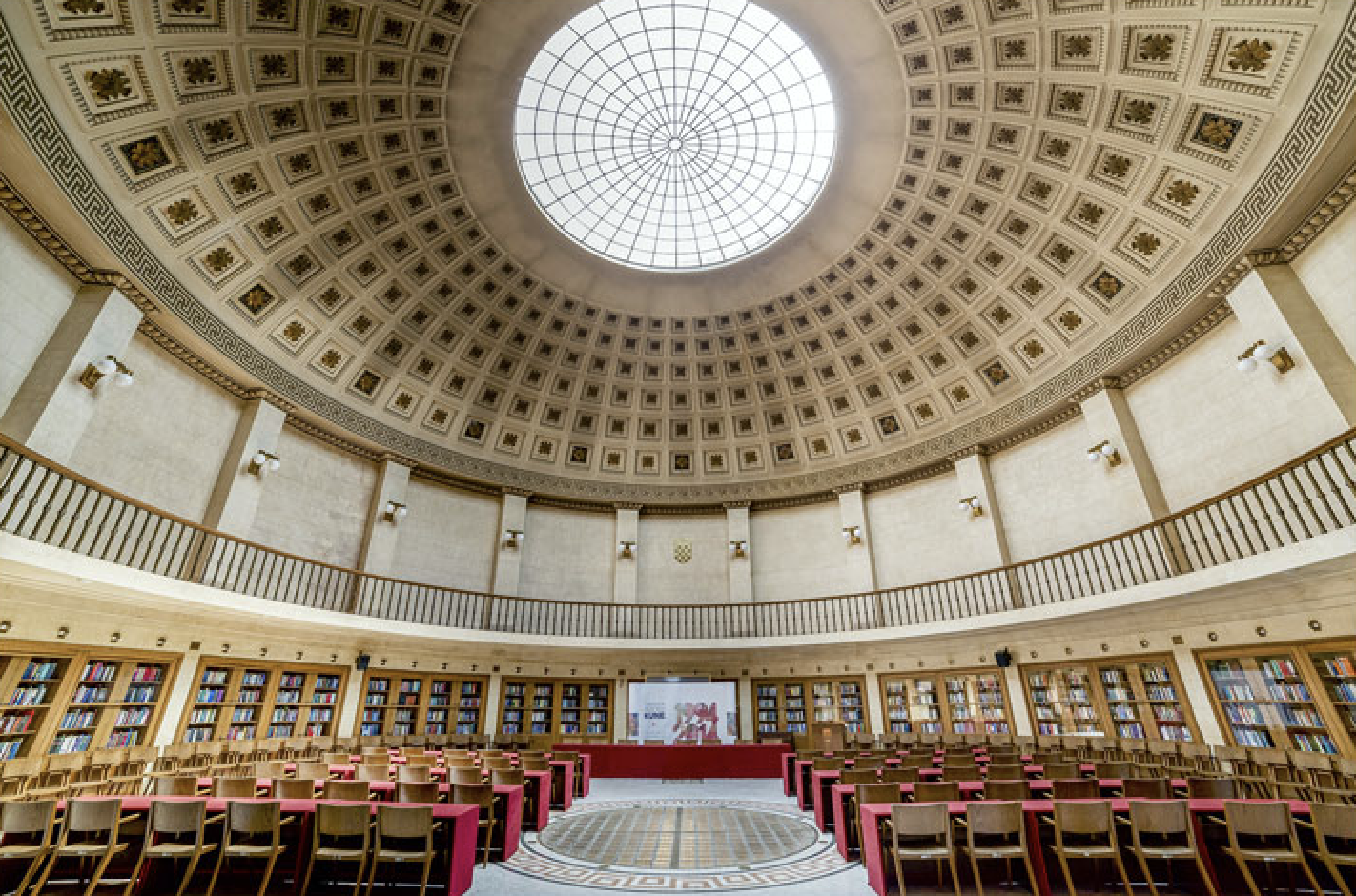 Dates of guided tours:
20, 21, 22 and 23 May 2019
Times of guided tours:
1 p.m., 4 p.m. and 5 p.m.
Duration of the tour:
30 minutes
Duration of the workshop:
15 minutes
Registration:
If you are interested in participating in the tour, please apply at
otvorena.vrata@hnb.hr
or via the
Facebook profile
of the Croatian National Bank two days before the planned tour at the latest. We encourage you to apply as early as possible since the number of available spaces is limited. When applying, please specify your preferred date and time of the tour, your full name and surname and a valid identity card number.
ecause of its function, prior to the entry into the building of the Croatian National Bank, all visitors will be asked to comply with appropriate security procedures. We would like to ask you for understanding and patience, and to refrain from bringing along large bags or backpacks in order to keep these procedures as simple and as fast as possible.