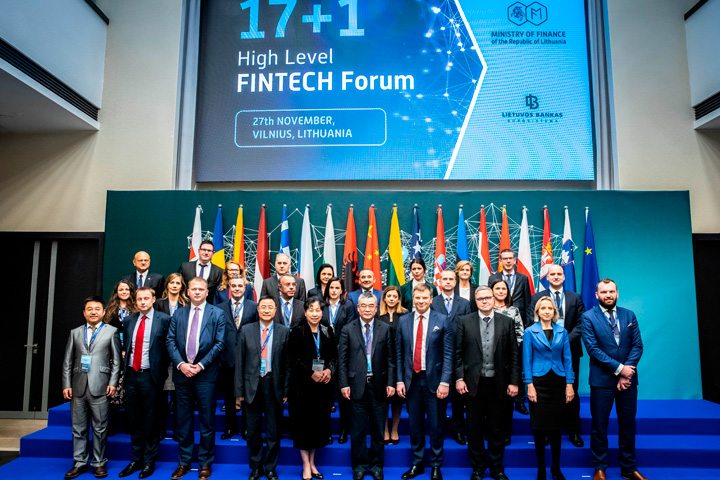 Although Fintech is commonly thought to contribute to improving financial inclusion, there is a risk of it leading to even greater financial exclusion, especially in countries with low shares of internet-using population, said the Deputy Governor of the Croatian National Bank, Sandra Švaljek, at the 17+1 CEEC-China High Level Fintech Forum organised on 27 November 2019 in Vilnius by the Lietuvos Bankas, the central bank of Lithuania.
Older citizens and other groups of the population that might not be inclined to use new technologies are especially vulnerable. It is therefore the task of regulators to raise the level of financial literacy, especially that of digital financial literacy, to mitigate the risk of their exclusion from the ability to use new technological solutions. Švaljek specified the risks arising from regulators' insufficient understanding of products provided by Fintech firms as the additional risks associated with Fintech. Central banks, including the Croatian National Bank, continuously stress their commitment to promoting innovation by keeping an eye on the risks they entail. However, if they do not fully understand the nature of Fintech products, they cannot efficiently supervise them. Therefore, central banks need to continuously increase their competencies and include IT experts in their teams, as professionals who unite knowledge of new technologies and bank supervision. Countries dealing with strong outflow of IT experts to other EU countries have been facing considerable challenges in that respect.
Deputy Governor Švaljek participated in a round table discussing the need to attain adequate balance between innovations in the financial sector and the management of risks arising from digital transformation. As regards these risks, the participants discussed the digital divide that arose from insufficient financial and technological literacy of individual segments of society, the fragmentation of technical standards that prevent the spreading of fast, safe and efficient global financial services. They discussed the prevention of fraud and procedures connected with anti-money laundering and terrorist financing, the complexities of consumer protection in a world of borderless services, the issues of cyber-security and breaches of intellectual property rights.
Forum participants also discussed the possibilities for improvement of cooperation between China and CEE countries in the Fintech sector and Fintech's contribution to economic development and trade.