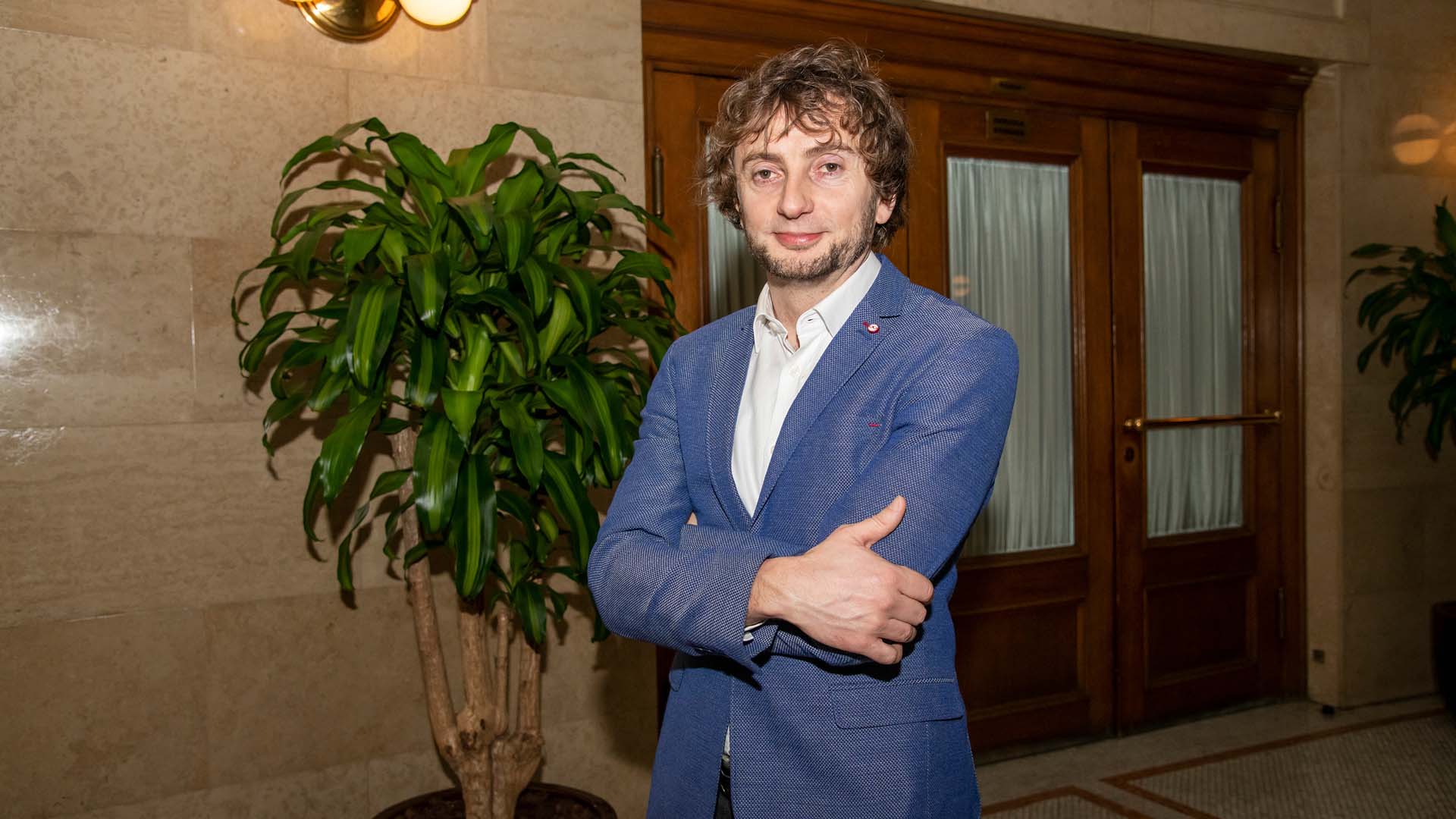 Linardo Martinčević
Linardo Martinčević, FinTech koordinator u Hrvatskoj narodnoj banci, sudjelovao je danas na međunarodnoj znanstvenoj konferenciji u organizaciji Ekonomskog fakulteta u Zagrebu pod nazivom "Technology, Innovation and Stability: New Directions in Finance (TINFIN)". Tijekom panel rasprave "FinTech in 2022 and beyond: Possibilities and new regulatory challenges" on je predstavio dosadašnja iskustva u radu regulatorno-inovacijskog huba HNB-a te se osvrnuo na aktualnosti u vezi donošenja regulatornog okvira za kriptoimovinu u EU, kao i na napredak na području razvoja centralnobankarskog digitalnog novca Europske središnje banke (projekt digitalnog eura).
"U tijeku su završni pregovori između Vijeća EU i Europskog parlamenta (kao suzakonodavaca) s ciljem postizanja konačnog dogovora oko Uredbe o tržištima kriptoimovine (Markets in Crypto-Assets Regulation, MiCAR). Francusko predsjedništvo vjeruje da bi se pregovori mogli okončati do kraja predsjedanja Vijećem EU, odnosno do kraja lipnja 2022. godine" istaknuo je Martinčević, dodajući kako je Postignuta je vrlo visoka razina usklađenosti stajališta Vijeća EU i Europskog Parlamenta, dok je izvjesna razina usklađivanja potrebna glede tretmana pojedinih elemenata predloženog teksta, kao na primjer obuhvata regulative u pogledu nezamjenjivih tokena (non-fungible tokens, NFT), supervizorske arhitekture, elemenata koji se odnose na utjecaj na okoliš i slično.
U pogledu napretka projekta digitalnog eura, Martinčević je naglasio kako ne samo da se provode vrlo iscrpne stručne analize utjecaja uvođenja digitalnog eura nego i ispitivanja javnog mnijenja o samom projektu. "S obzirom da je uočeno kako postoji bojazan građanstva da bi se digitalnim eurom nastojalo kontrolirati njihovu potrošnju i osobne podatke, odnosno narušiti privatnost, potrebno je uložiti dodatne napore kako bi se razjasnilo da središnje banke neće i ne žele nadzirati privatnu sferu građana na području plaćanja. Digitalni euro treba služiti kao nadopuna postojećim platnim instrumentima i to sa svim sustavima zaštite privatnosti koja bi se očekivala za jedan takav moderan oblik digitalnog novca", zaključio je Martinčević.