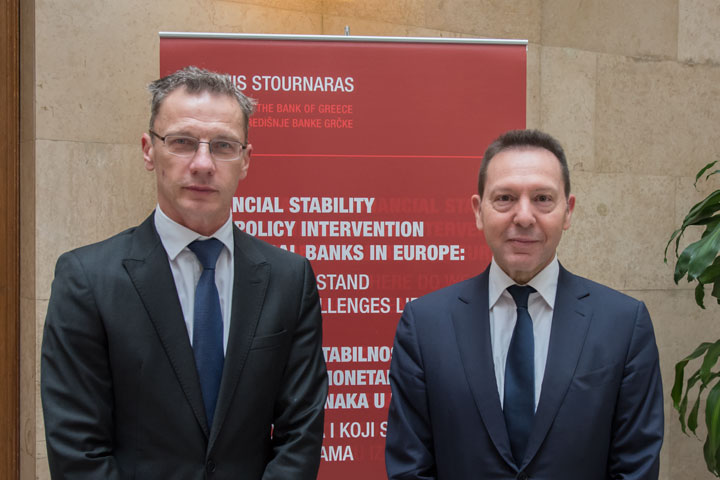 The Governor of the central bank of Greece, Yannis Stournaras, gave a talk at the Croatian National Bank today, entitled "Financial Stability and Policy Intervention by Central Banks in Europe: Where Do We Stand and What Challenges Lie Ahead?". The event was attended by the representatives of embassies and academia, businessmen, numerous economists and the media.
In his introduction of Mr. Stournaras and the work of the central bank of Greece, the Governor of the Croatian National Bank, Boris Vujčić, pointed out that his talk offered a unique opportunity for the audience to learn of the challenges facing a central bank in the realisation of monetary policy objectives at the time of prolonged recessions, social unrest, heightened uncertainty and weak global economic outlook.
Read the complete speech by Governor Stournaras here.