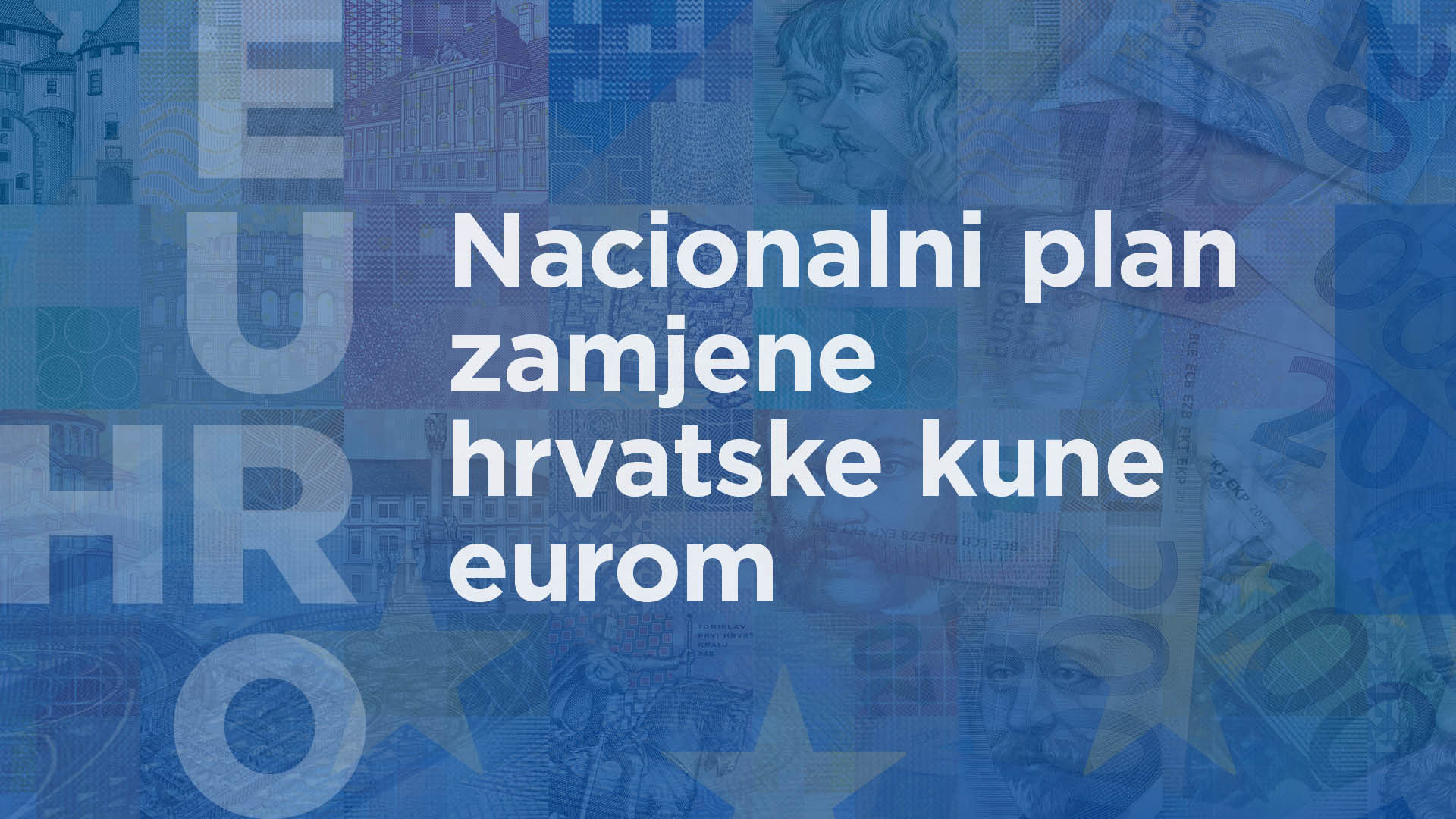 As part of the preparations for the introduction of the euro, the Government of the Republic of Croatia and the Croatian National Bank jointly prepared the National Plan for the Changeover from the Croatian Kuna to the Euro.
The national changeover plan is an overview of all major activities to be undertaken by participants in the preparations for the euro introduction, both by those from the public and from the private sector. The plan lays out the procedures and the timeline for the conversion of kuna banknotes and coins to euro, describes the necessary regulatory adjustments, defines rules for the conversion of prices and other monetary expressions of value, as well as for the conversion of loans and deposits. In relation to the latter, the plan regulates the issue of interest rates in existing loan agreements, in particular, the manner in which the variable parameter will be adjusted for loans with variable interest rates. The guiding principle is that after the adjustment no debtor should be in a less favourable position than the case would be had the euro not been introduced.
The core principle of the national changeover plan is consumer protection – the changeover from the kuna to the euro free of charge for citizens and companies alike, exclusively at a fixed conversion rate. Therefore, great attention has been awarded to communication with the Croatian public and, in particular, to consumer protection measures, such as the dual display of prices as a key measure in preventing incorrect price conversion and unjustified price increases. For this purpose, the plan envisages mechanisms that include price monitoring, strict oversight of retailers and citizens being able to report their complaints, and are aimed at helping to minimise the risk of price growth due to the introduction of the euro.
Following the meeting of National Council for the Introduction of the Euro on 11 November 2020, the National Plan for the Changeover from the Croatian Kuna to the Euro was released for
public consultation
.